Increasing housing choice, particularly near jobs and transportation, stops sprawl, reduces travel and promotes a strong economy and social equity. PlanSmart NJ is committed to address continuing disparities in affordable housing, transportation investment and environmental justice.
Background/Issues
Until New Jersey changes its property tax system, the financial responsibility for providing education continues to fall heavily on municipalities. This burden makes towns chase commercial ratables and avoid housing development. More and more municipalities, even growing suburban communities with many jobs, are changing their master plans to allow less housing in general and to restrict whatever is allowed to housing for seniors and the wealthy.
This trend is growing even though in 1975, the New Jersey Supreme Court handed down its first Mt. Laurel decision, which stated that every municipality had a Constitutional obligation to provide a fair share of the region's need for affordable housing. The decision named the common suburban planning practice of zoning only for large houses on large lots as "exclusionary." To counter this practice, the Court gave developers a "builder's remedy," which allowed lawsuits to override low-density zoning in towns that have not met their affordable housing obligation.
During the same time period, government investment in affordable housing programs has shrunk. There are fewer programs for rehabilitation, construction or subsidies, let alone for planning or infrastructure.
PlanSmart NJ Position
Housing costs can increase when growth management programs are put into place, because development restrictions can affect the market. Therefore, housing and growth management policies must be considered together.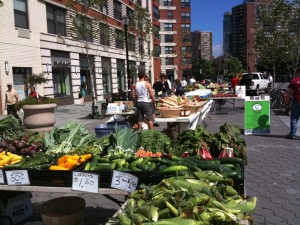 In 1968, founders of PlanSmart NJ recognized how critical affordable housing is to a region's economy. They knew that ensuring an adequate labor force near jobs will prevent sprawl and reduce traffic, since people who can't find appropriate housing near their jobs are forced to find housing further out, traveling to their jobs almost always by car. They also knew that planning practice should change to encourage a range of housing in every community, because of the changing housing needs of residents over time. For this reason, affordable housing has been on PlanSmart NJ's agenda from its earliest days, and remains so today.
PlanSmart NJ Board and members believe that affordable housing and growth management must be companion policies that cover rural, suburban and urban areas. If rural areas are to stay rural, housing policy must address the needs of the existing population, agricultural workers and tourists. In suburban areas, where development over the last 50 years has made New Jersey the fifth largest office market in the country, further sprawl must be prevented by retrofitting existing development with housing affordable to the jobs that are already there. In cities and town centers, every effort must be made to attract new jobs and market-rate housing. In addition, the existing housing stock must be rehabilitated and affordable housing preserved to prevent the displacement of the poor as areas become revitalized.
Planning practice must change to create more compact, mixed-use developments in the future, which can provide housing at higher densities, increasing the availability of different types of housing at different prices within a region. Planning must focus on increasing housing opportunities in growth areas. An appropriate jobs-to-housing ratio is about 1.5 to 1 in mixed-use centers in priority transportation corridors.
Projects
As an active participant in the New Jersey Coalition for Affordable Housing and Environment (CAHE), which has over 40 member organizations, PlanSmart NJ has gained influence addressing state and local policy on housing issues. PlanSmart NJ Managing Director Ann Brady is the CAHE's Secretary. The purpose of creating CAHE was to ensure that housing opportunities are provided in such a way as to protect the environment and promote the revitalization of urban communities.
PlanSmart NJ is also a founding member of the New Jersey Regional Coalition, comprised of planning, community development and social justice groups that are promoting enhanced regional planning, regional tax sharing and aggressive affordable housing programs in the suburbs. The purpose of this Coalition is to build a grass-roots and political constituency for these reforms.
Achievements
Since its founding in 1968, PlanSmart NJ's achievements on affordable housing issues have included:
Please click here to see past projects in our Archives.