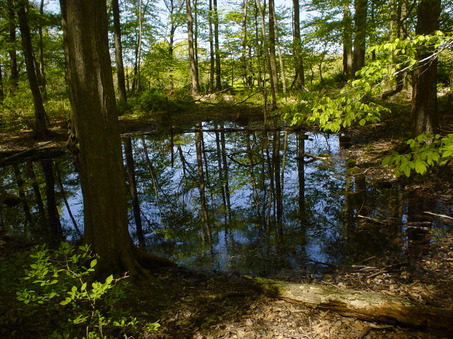 Water Resources
Regional watershed plans can restore water quality and protect our water supply.
Background/Issues
Current development practice has resulted in negative impacts on water quality and quantity. As more roads, parking lots, roofs and sidewalks are built, more surfaces become impervious, preventing rain from infiltrating into the ground and recharging our supply of water. Runoff from storms over these impervious surfaces is all too frequently polluted, and has become a major source of degradation of the water supply in New Jersey. This is called non-point source pollution. Although much improved over the last decade, point sources of pollution from sewage treatment plants and drainage pipes are still a concern.
DEP adopted Water Quality Management Rules in 2008 that required counties to take the lead in developing updated sewer and septic areas based upon new DEP environmental layers.
Although a comprehensive watershed planning process was begun in the 1990s, the projects were cut short by a changes in Administrations, when concerns were raised as to whether the process would result in regulatory changes to improve water quality protection.
While there have been some proposals for more rigorous protective standards, there has been little thought about how growth can be facilitated in appropriate areas – particularly redevelopment of distressed areas – at the same time as improving the recharge of rain water and the quality of water supplies.
PlanSmart NJ Position
Regional land use planning is the most important Best Management Practice for protecting water quality and supply. Reducing impervious cover in conservation areas and concentrating it in developed areas is key to protecting water resources. We have applied the Smart Growth approach to build capacity, protect resources, and reduce the growth in traffic congestion. In order for this concept to work, centers and conservation areas must be identified and growth directed to the centers and away from the conservation areas.  Watershed plans must be produced that set targets for the restoration of water quality and the protection of the water supply.
Projects
PlanSmart NJ completed a Settings Report, an ActionPlan for the Central Delaware Tributaries Watershed Management Area 11 (WMA 11) and a risk analysis, Smart Growth Alternatives for the Central Delaware communities: Avoiding the Unintended Impacts of Build-out. PlanSmart NJ also developed land use strategies to be applied in the Crosswicks and Doctors Creek Watershed Management Area 20 (WMA 20). PlanSmart NJ is also an active participant in advising NJDEP as to how to revise statewide regulations over wastewater treatment and water quality protection.
PlanSmart NJ has also produced Green Infrastructure Guide. In it, PlanSmart NJ promotes the concept of natural resources as infrastructure. The Guide is a handbook for planners, public officials, and community volunteers describing tools and techniques that will protect and enhance streams, vegetation, open spaces, street trees, parks, etc.
Past Achievements
Since being founded in 1968, PlanSmart NJ's achievements in the protection of water resources have included:
Developing regulations for protecting New Jersey's stream corridors
Advocating for The Wetlands Protection Act
Co-founding the D & R Greenway, a regional land trust
Creating the Mercer County Green Links Plan
Developing a prototype Action Plan to protect water quality and quantity for WMA 11 Guarding the Watershed Resources of the Central Delaware Communities
Developing a risk assessment protocol using GIS and PlanSmart NJ's GOZ model to estimate the volume of pollutants associated with zoning build-out
Developing Smart Growth alternative zoning scenarios that will reduce the amount of impervious surfaces in critical water resources areas
Water Quality Management Rules
Background
Since the 1980s the Water Quality Management Planning (WQMP) rule has required Wastewater Management Plans to be updated every six years.  However, many of these Plans have not been updated in decades.  The current Water Quality Management rule was readopted with amendments and became effective on July 7, 2008.  The new rule assigns wastewater planning responsibility to counties and requires them to update Wastewater Management Plans.  According to the NJDEP, the amended rule removes environmentally sensitive features (i.e. wetlands, Category One waters, Natural Heritage Priority Sites and Threatened and Endangered Species habitats) from sewer service areas. NJDEP notes that wastewater Management Plans are central in identifying areas that are appropriate for growth, are essential to maintaining and improving New Jersey's water quality and to achieving smart growth goals.
Position
PlanSmart NJ has always believed that land use decisions are made first, and infrastructure decisions are made to support it.  As a result,PlanSmartNJ was one of the first to criticize the DEP Water Quality Management rules when they were adopted in 2008 for failure to follow this basic tenet. PlanSmartNJ believes that sewer and water infrastructure regulations should follow comprehensive land use planning, which is what the State Planning process was intended to achieve.  Rather than considering environmentalGIS layers in isolation from all other data, PlanSmart NJ holds that DEP should work with other state agencies and the State Planning Commission, in particular, to identify growth areas, centers, and existing economic infrastructure and investments.  Environmental data must then be included within these other data layers to achieve a balanced land use outcome that considers transportation, economic investment, planned centers, housing needs, etc.
Our overall assessment is that the rules would likely obstruct growth, promote sprawl and therefore degrade the environment. DEP's rules appears designed to prevent land from becoming sewered, rather than protecting water quality and providing the infrastructure New Jersey needs for communities to prosper.
Open Space
Two million acres of New Jersey's five million acres is developed, one million is already preserved. The Legislature has targeted preserving an additional one million acres. Land use patterns must change to ensure that this target can be reached and that the remaining million acres is developed in such a way as to reduce land, energy and resource consumption, reduce auto-dependency and to minimize the impact of development on the environment.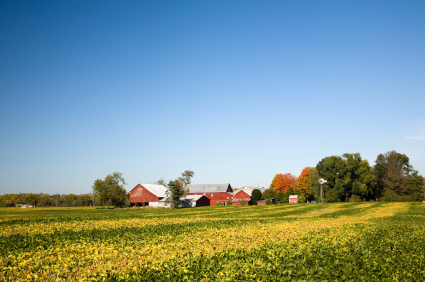 Background/Issues
The rural land that once surrounded the cities and towns is becoming dominated by low density, single-use development patterns. Open space in central New Jersey has been converted to development at an alarming rate – 61%* over 20 years, while in the same period, the population grew only 21%. Land is being consumed three times faster than our population is growing. Although preserved land increased by 300% since 1976, the total amount saved represents only 13% of total land.
There is a growing recognition that "green infrastructure" – open space, stream corridors, farmland, street trees, etc. is just as important as "gray infrastructure" – roads, sewers, and utilities – as planners strive to build livable communities. Green infrastructure increases property value, reduces energy costs and provides opportunities for agriculture, habitat, and recreation. Since the start of the Green Acres Program, over 50 years ago, more than 1.2 million acres of open space and farmland have been preserved in communities across the State.
PlanSmart NJ Position
By redirecting growth toward places where there is already development and making more compact, mixed-use communities, we can save open space and add growth capacity. This has become known as Smart Growth. Less land will be consumed and more resources protected. Preserving large tracts of farmland and park land, connected by a series of "green links," helps maintain the region's rural character, protect water quality, support bio-diversity and provide recreation and non-vehicular transportation opportunities.
Smart Growth must be supported by legislation that makes transfer of development rights (TDR) programs easier to use, enhances zoning tools such as clustering, and provides increased resources to support the preservation of open land and provide the infrastructure to support growth in the right locations.  It must also be supported by local land use planning and zoning, which aggressively restricts the amount of development in conservation areas and encourages development in mixed-use centers in selected transportation corridors.
Projects
PlanSmart NJ's achievements in open space preservation have included:
Developing regulations for protecting New Jersey's stream corridors to provide the backbone of our open space system
Providing the analysis which became the basis for New Jersey's farmland retention program
Co-founding the D & R Greenway, a regional land trust
Producing an Urban Forestry Demonstration Project and The Mercer County Green Links Plan